Executive Mafia Pricing Update
Do you remember the old Executive Mafia packages? Well you can't get those packages anymore. There was just an Executive Mafia Pricing Update. So let's check real quick if it's good or bad for us. You can get a whole Executive Mafia Review as well on my blog. So if you are interested to learn how everything works check this out as well.
Now let's take a look at the old Pricing and the old packages. Maybe you already know this from the EXM Review. If not don't worry and just take a look at this: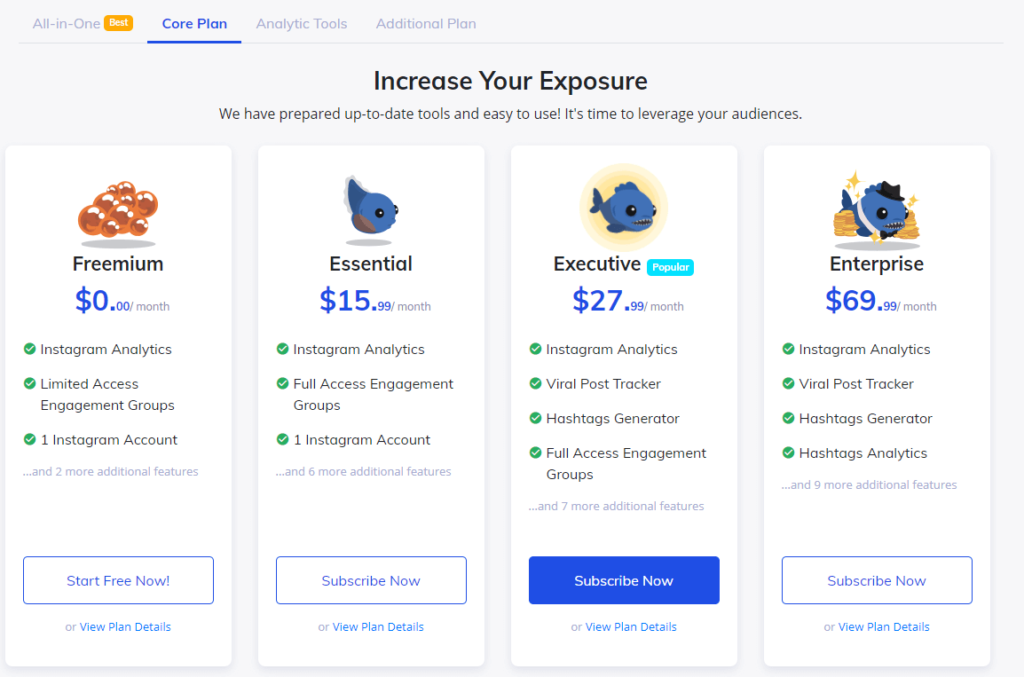 As you can see we have a Free Package which is pretty cool right? There are also 3 more packages we could choose from in the core plans. However all these packages do not longer exist on Executive Mafia.
Executive Mafia Pricing Update – Packages
Alright now what packages can we choose from now? And do we get a discount now? Or is Executive Mafia just more expensive now? If you know my Executive Mafia Review you probably remember the personal package and the manager package right? Those package were a little bit more expensive and they gave them a name "All-in-One-Packages". Now let's take a look at the old pricing: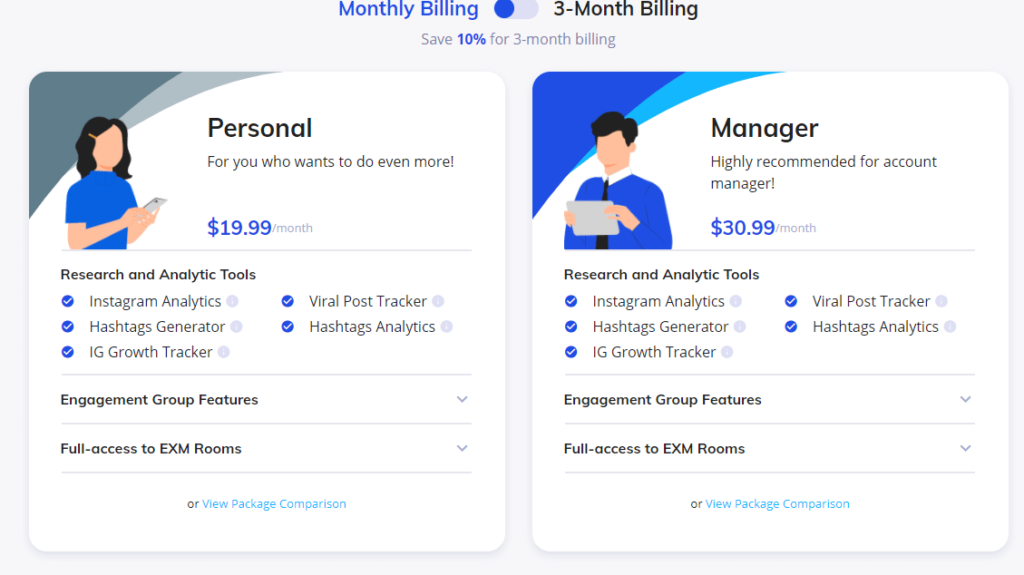 Before the Executive Mafia Pricing Update you could choose from the Core Plans and from the All-in-one-packages right? Now the packages you see above are a little bit more expensive but give you access to all the Executive Mafia tools!
EXM Pricing Changed..
Now we don't have the old core plan options anymore. The only packages we can choose from are the all-in-one packages. But aren't those packages more expensive? Well, actually not. After the Executive Mafia pricing update we can get all the tools for the same price as the Essential Package on EXM.
Let's take a look at the new Pricing now: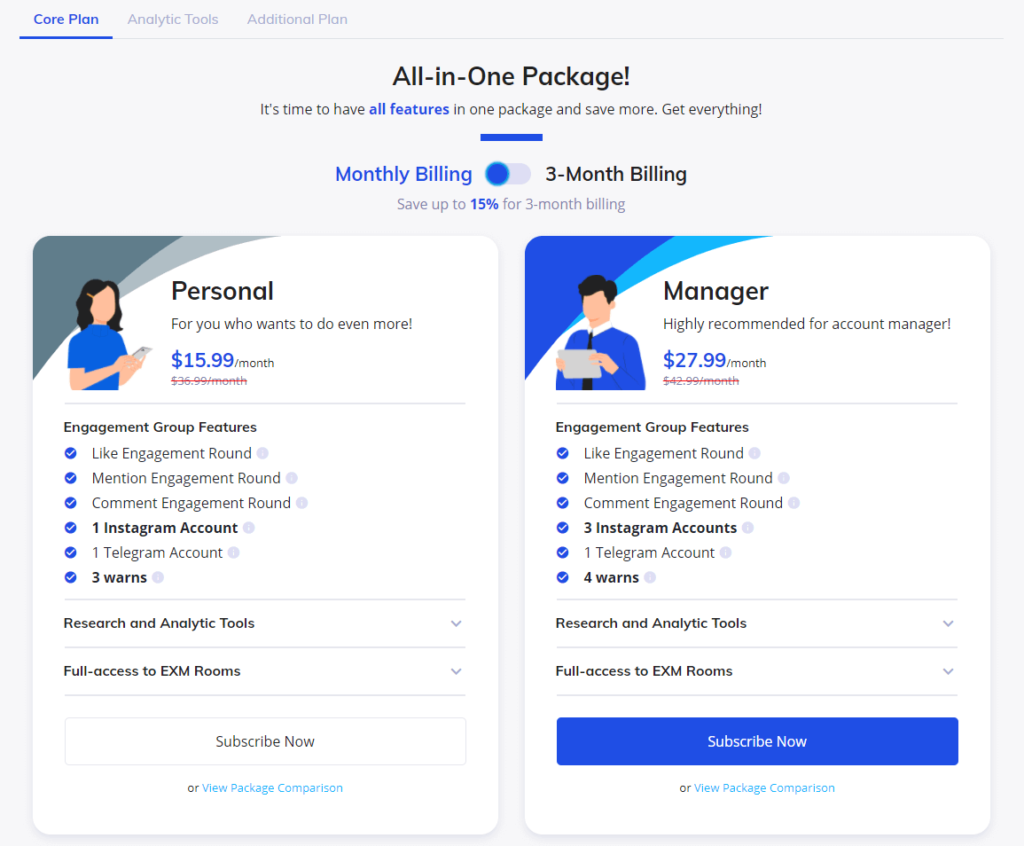 Now as we can see the pricing is pretty good now. We can even save a couple of dollar if we just choose the 3-month billing. However the strikethrough price underneath packages was not the price before right? But let's be honest, every company does this and we still get a pretty good deal right?
We still can join Executive Mafia for FREE. You can't get a better deal than that right? So just join EXM and check everything out maybe you like it and want to connect to likeminded people!