EXM Academy is live!
There are a ton of Instagram video courses and trainings out there right? And a lot of those courses will send you straight to Executive Mafia. Now Executive Mafia launched their own course and the EXM Academy is live! Let's take a look at what you get in the training from EXM and if it's worth it!
Pricing – EXM Academy is live
I was an early bird and got the EXM Academy before it was launched. So I just paid $15 for the training. I actually already wrote about this training in one of my recent blog posts. If you want to join the Instagram Training now you have to pay $20 for it. You probably also know a couple of other Instagram trainings right? Like the Instagram University 3.0. There are some other you probably know as well. The price of those trainings mostly starts at $7 so what's the better choice?
What's inside the Executive Mafia Academy?
The training contains 3 chapters at the moment with a total of 10 videos. The quality of the videos is pretty damn high and the guys from Executive Mafia really put in a lot of hard work here. That means you will see professional recorded videos even with subtitles and it will not be boring.
What's a little bit annoying is the intro in each video. It's about 30 seconds long and that takes way to much time in my opinion. The video are all about 3 – 5 minutes long and provide good information for beginners. If you have a little bit experience you probably will not learn anything new here. This is how it looks like: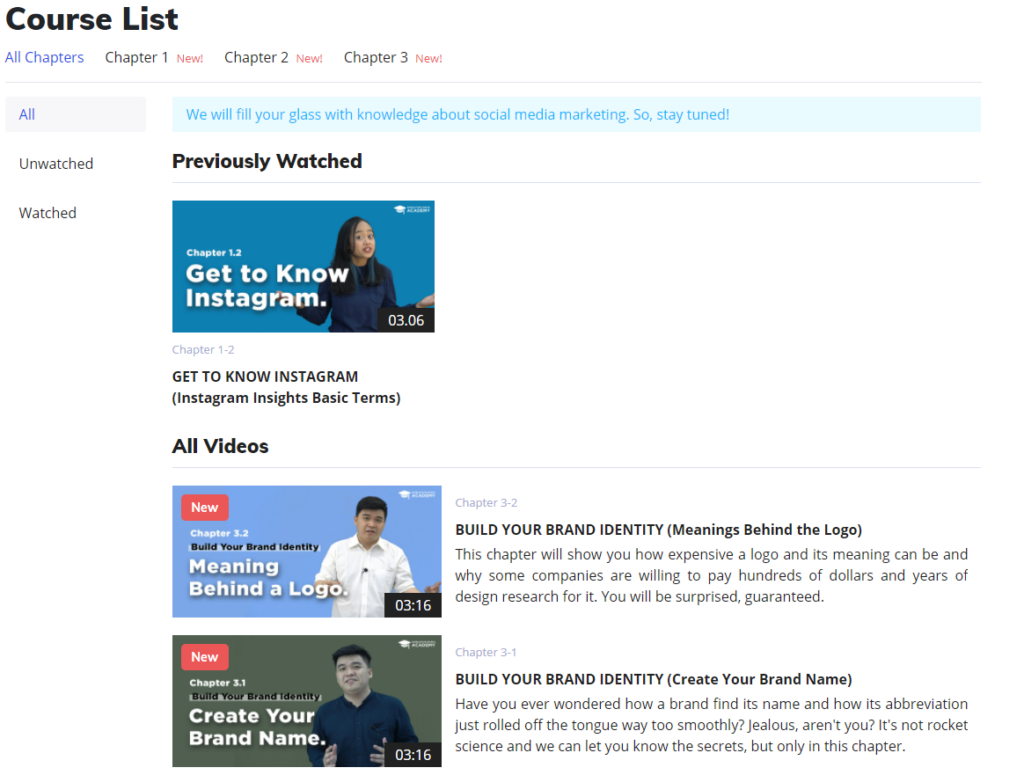 How many videos will there be?
Well, you spend a good amount of money right? I mean you have to spend $20 to get access to the EXM Academy but how many video lessons will you get for that? The truth is I don't know it. You will get an update if there is a new video lesson online:
EXM Academy or another Instagram Training?
That's a pretty good question! At the moment I think $20 is to much for the EXM Academy. You will get high quality videos and it's good to watch but you want to get more information if you buy an instagram training. Once all video lessons are online it's maybe a good choice but at the moment I would go for a different instagram training!
The other Instagram Trainings probably all send you to EXM still so you will still see the other services of EXM and maybe you just want to take a look at the EXM Academy like me and buy yourself in.
Which Instagram Trainings do you recommend?
I actually think that there are 2 Instagram Trainings out there which are really good. First of all because they are managed by very experienced people and second of all because they get updated all the time. That means if something changes you will learn it in the trainings!
The two Trainings I highly recoomend are:
Now if you are interested in Instagram you probably also want to check out these blog posts: