How to install WordPress via FTP
In this short tutorial we are going to install WordPress on our domain via FTP. A lot of webhosting providers offer one-click-installations for WordPress and a lot of other tools as well, however they are not always working or you may just run into some other issues using a one-click-installer.
If you want to install WordPress on your Domain you need all this stuff first:
A Webhosting provider I'm using all-inkl.com
The latest version of WordPress downloaded
A Database for your WordPress Installation
If you don't have an idea where to start don't worry and if you rather watch a video, I also have a quick tutorial on how to set up a wordpress page right here:
Alright let's start so that we can run WordPress on our domain and start blogging. First of all we need to download the latest version of WordPress so we are just going to wordpress.org and then we download WordPress.
While you are downloading the WordPress folder you can already go to your webhosting provider and login into it. If you don't have a domain yet you would need to choose an webhosting provider. In this tutorial I'm using all-inkl.com but you also can use any other provider for example namecheap. Just choose a hosting provider that you like.
Once you registered your domain you, you are almost ready to go. What we need to do now is to set up a database for our WordPress installation that we will use later on. So create a new database like this.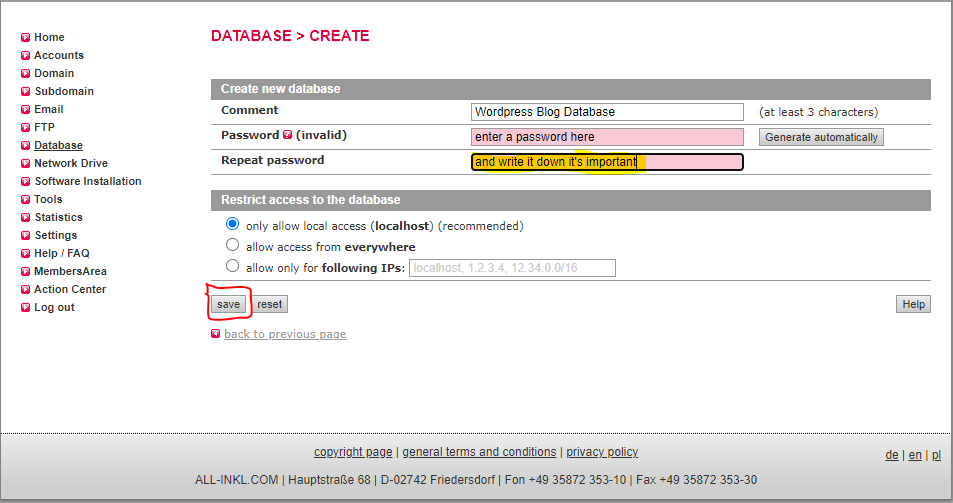 IMPORTANT: Note your login data for the Database because we will need it to install WordPress.
If your download is finished you now need to extract the wordpress.zip file. You should get a wordpress folder once you did that which actually should look like this:

If you don't know how to extract a .zip folder you can use free software like 7zip or winrar for it.
Now you are almost done. Start your FTP-Client. I'm using WinSCP in this Tutorial but you also can use Filezilla. Now you want to connect to your FTP-Server and you should get the login information from your hosting provider. If you also do everything with all-inkl.com it should look like the image above.
Once you're connected with your FTP-Client you only need to navigate to your extracted WordPress folder from the beginning and upload it via drag and drop to your FTP-Server. This will take a couple of minutes and you can go and drink a cup of coffee right now.
NOTE: You also can upload the .zip archive from wordpress if you know how to extract it on your FTP-Server. Filezilla and WinSCP are not able to do that but it would go much faster this way.

If you successfully uploaded WordPress to your FTP-Server it should look like this. Now you only need to go to your domain and you should see the wordpress setup guide during the process you need the information of your database from the beginning. So you get a screen like this where you have to enter you database information.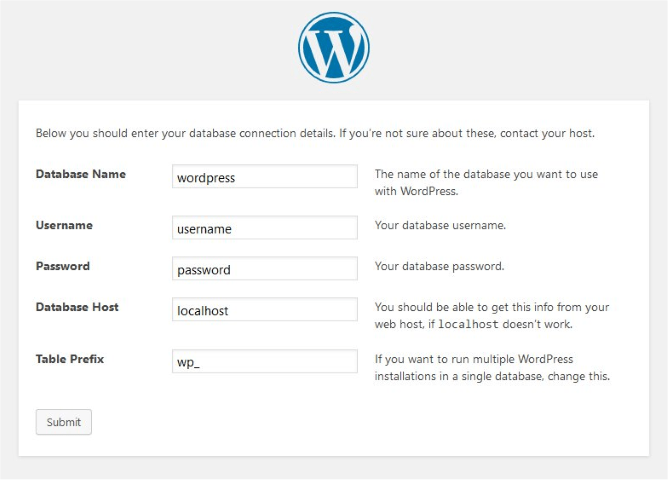 However if this setup doesn't appear check if there is a wp-config.php on your FTP-Server and put in the database information manually right here.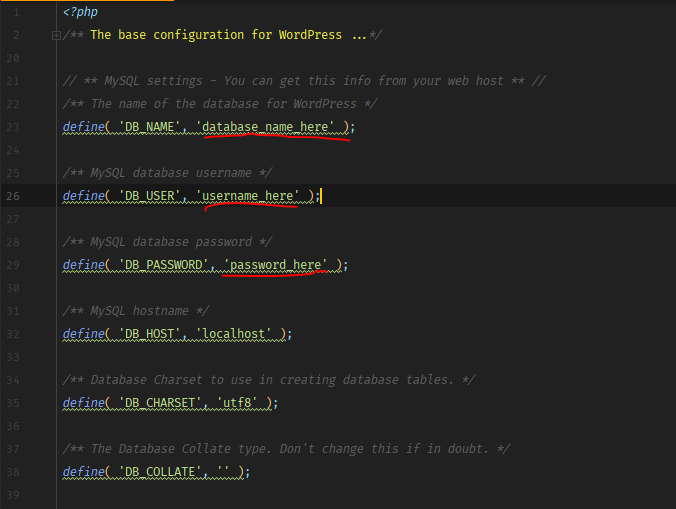 You need to put in your information in this file. Enter the database name, the username for the database and the password for the database. You should have all information from the beginning of this tutorial. In some cases you also need to configure th DB_HOST but int most cases you can leave it on localhost.
At the end of the setup you also need to create a user for the wordpress backend. If you go through the installation guide on your domain it's pretty easy and good explained in the video. You just have to enter a username and a password. And that's it. You basically just installed wordpress via FTP. And that's how to install wordpress via FTP.